Best Seamless Leggings
The best seamless workout leggings will make you feel like your on the go, performing at 100%. No pesky chafing or scratching!
What differentiates seamless leggings from their seamed counterparts is the way they're made. Rather than using noticeable stitched seams to maintain their shape, seamless leggings usually have fewer seams overall because the material is knit in a single piece "knitted in a circular fashion" though few leggings have no seams at all. A lot of leggings brands use the term "seamless" liberally. It can be hard to find options that truly have zero seams, so for this list, I focused on options that have as few seams as possible (and plenty of reviews that back up how comfortable they are).
In terms of materials, leggings made out of a blend of polyester, nylon and spandex are a great choice, as the fabric materials will usually be machine-washable, and it provides comfort, stretch, and moisture-wicking properties. Cotton can be breathable and comfortable, but it doesn't wick away moisture, so it may not be the best for sweaty workouts. If you're shopping for a pair of leggings that you can wear to run errands or for lounging around the house, look for relaxed details like a fleece lining or a casual capri length. If you're looking to hit the gym or go for long runs, you may want a pair of leggings that comes with performance details like sweat-wicking fabrics or breathable cutouts.
No matter where you plan to wear your leggings, choosing a style you love is a great way to make you feel good all day long, whether you're meeting a friend for a coffee date or hitting a new personal best at the gym. Read on to shop some of the best seamless leggings you can buy on Amazon.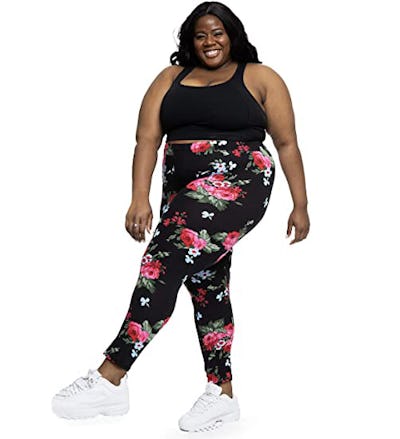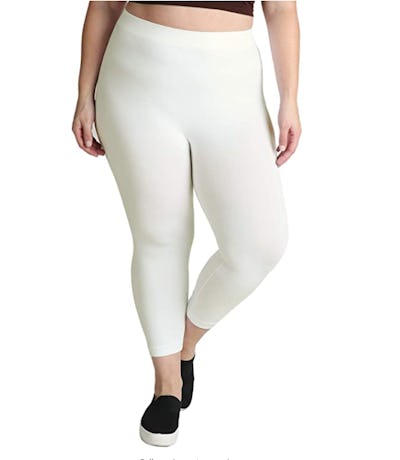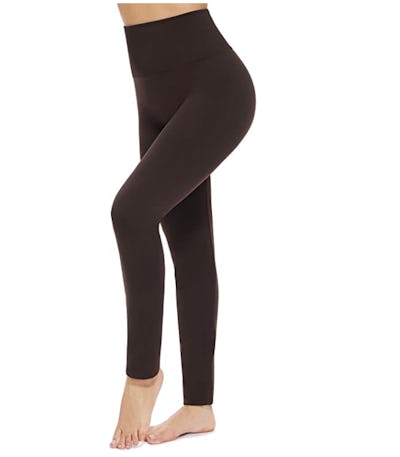 BENEFITS OF WEARING SEAMLESS ACTIVEWEAR
1.  Lightweight: Seamless activewear is very lightweight and often weighs less than other fabrics. The manufacturing process allows the activewear to be made from lightweight fibers. Because the activewear is lightweight, it's excellent for keeping cool during workouts and dries quickly afterward. 
2. Breathable: Seamless leggings are more breathable than regular leggings. Most seamless leggings have the ability to wick away sweat and moisture during a workout. Seamless leggings are also sometimes made with mesh details that also work to keep clothing breathable and attractive.
3. Made to Fit and Contour to Most Body Shapes: Seamless activewear fits like a second skin and depending on how taut the knitting is, the leggings can have a little to very compressive fit. Seamless activewear is more flexible, making it great for workouts that require bending over (yoga!) or deep squats.
4. No Chafing: The elimination of seams prevents pilling and chafing. Chafing is when a seam rubs against and irritates your skin. Pilling is when fabric brushes up against skin or itself and creates little balls of fabric that can be itchy and unattractive. 
5. Very Durable: Seamless clothing is VERY durable. This can mean it's often abrasion resistant and difficult to wear and tear. Your seamless activewear is an investment because it will last for a long time!
6. Reduces Manufacturing Process and Reduces Wastage: Due to the unique knitting and manufacturing process of seamless activewear, the pieces can be made in minutes using advanced technology and often expensive machinery. 
7. Endless Designs: Because seamless leggings are made with a machine, the design possibilities for seamless activewear is endless. As you go through the brands below, you'll see various designs of seamless leggings and tights. Some are designed with intricate mesh panels that look fabulous and sexy against the skin.
Ps. If you're looking for the best seamless leggings, then we've got you covered with this list. You'll find a wide selection of great options that will fit your needs and budget! Check out Gymdeity.com affordable activewear brands.